Pause. Breathe. Choose.:
Become the CEO
of Your Life
and Well-Being.
About Naz
As Seen In
Naz Beheshti began her career after her college graduation as the personal and executive assistant to Steve Jobs, the co-founder and CEO of Apple. Jobs, her mentor, remains a wellspring of inspiration, especially in regard to her forthcoming book, Pause. Breathe. Choose.: Become the CEO of Your Life and Well-Being. He had an early and profound influence on her belief that the ultimate wealth is well-being.
Naz's diverse experience spanned a decade in the high-stress environments of tech startups, Fortune 500s, and pharmaceutical companies (Apple, Yahoo!, AstraZeneca). In 2012, Naz founded Prananaz, a corporate wellness company. Her company provides customized, high-touch, high-tech corporate wellness solutions improving employee well-being and business outcomes. Some of her clients include Nike, JPMorgan Chase, Columbia University, and Stanford University. Prananaz delivers programs, speaking, coaching, consulting, and training to teams and companies of all sizes.
Naz has written for Entrepreneur, Thrive Global, and she is a regular Forbes Contributor. She holds a BA in Psychology from the University of California, Santa Cruz. She is a Certified Holistic Health Coach from the Institute for Integrative Nutrition in New York City. Naz is a Certified Yoga Instructor and lifelong practitioner, Certified Advanced NLP (Neuro-Linguistic Programming) Practitioner and is initiated in and practices TM (Transcendental Meditation) daily. She also co-founded Rise 2 Shine, a non-profit organization committed to helping alleviate the suffering of young children in Haiti. Naz lives in New York City with her husband where they enjoy spending time with their eclectic friends.
Pause. Breathe. Choose.
Become the CEO of Your Life and
Well-Being.
From Naz's first job with Steve Jobs at Apple to moshing with monks in Dharamshala before being initiated by the Dalai Lama, Pause. Breathe. Choose.: Become the CEO of Your Life and Well-Being is a holistic guide to personal and corporate wellness rooted in neuroscience, mindfulness, and positive psychology. Pause. Breathe. Choose. is a book about practicing mindful leadership and taking empowered action as a personal and professional strategy. It offers a new perspective by blending eastern philosophy with a western world to offer actionable tools and strategies to improve ourselves and our workplace and to achieve real—and sustainable—success.
Buy from Amazon
Speaking
Below are the most popular topics Naz is often asked to speak about to groups of all sizes, from large formal gatherings and conference keynotes, to workshops, retreats, and boardroom presentations.
• Become the CEO of Your Life and Well-Being
• Build Resilience for Well-Being and Success
• The Power of Mindfulness in Action
• Boost Energy Levels to Optimize Efficiency and Performance
• The Corporate Athlete Wellness Retreat
• Essential Communication Skills for Meaningful Connections
• Live Your Best Life Now: What I Learned Working for Steve Jobs and Myself
• Healthy Habits for Healthy Living
Book Naz
Executive Coaching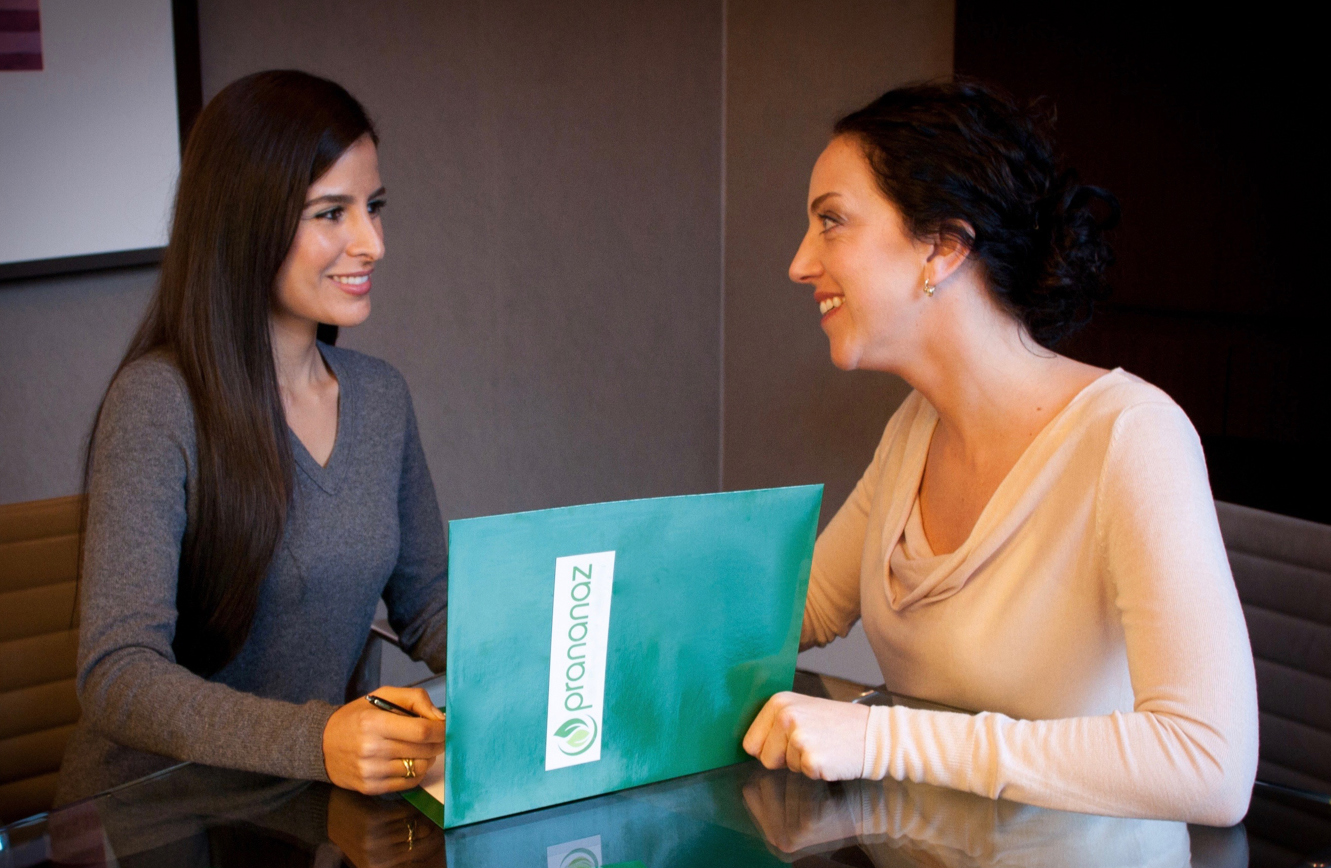 Naz empowers executives and leadership teams to tap into their highest potential for creativity, vitality, and success. She practices a holistic approach to well-being for sustainable change that is rooted in mindfulness, positive psychology, and neuroscience. She looks at how all areas of your life are connected. Does stress at work or in your relationship cause you to make poor choices? Does lack of sleep or energy prevent you from performing at the top of your game? Your processes of decision-making, communication, motivation, and learning will become more clear and effective. She helps you move away from what you do not want and move toward what you want. Her guiding purpose is to empower you to become the CEO of your life and well-being.
Learn More
Schedule a consultation
Are you choosing to focus on success or obstacles?